Biography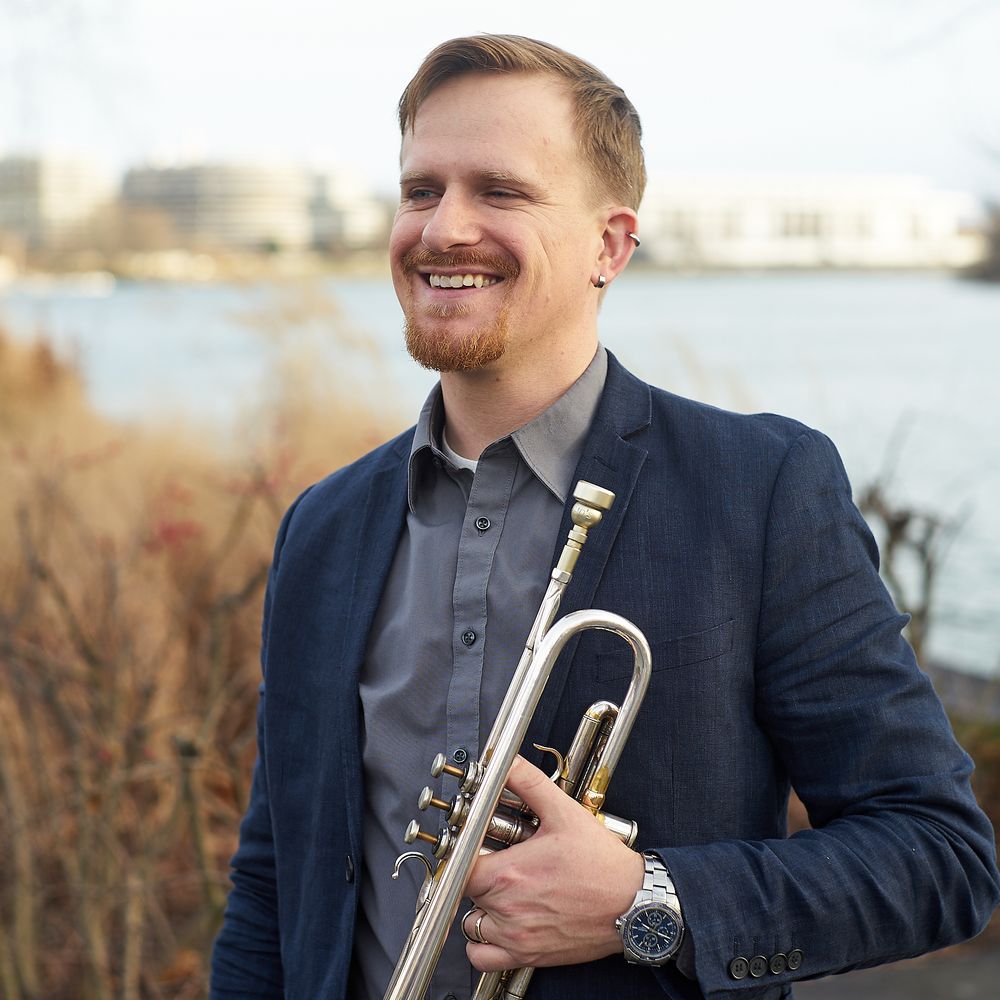 Dr. Jacob Dalager is an international soloist, recording artist, award-winning composer, and Assistant Professor of Trumpet and Jazz at New Mexico State University. Prior to joining NMSU, he was based in the Washington D.C. area and on faculty at The Catholic University of America, Frostburg State University, and Frederick Community College, teaching trumpet, jazz performance, theory, and history, music theory and ear training, and American popular music.
Dalager made his U.S. concerto debut in 2016 with the Austin Symphony Orchestra and returned in 2019 with his original composition, 3ɟutures for trumpet and orchestra. Prior to that, he soloed with the Jesselton Philharmonic, Te Deum Chamber Orchestra, and the St. Olaf Band and Orchestra.
Before moving to New Mexico, he was principal trumpet of the Washington Chamber Orchestra and has been a guest performer with the National Philharmonic, Rochester Philharmonic, Symphoria, Singapore Symphony, National Taiwan Symphony, and Malaysia Philharmonic Orchestras, among many others.
 As a chamber musician, Dalager led the Parkway Brass and M-Street Brass Quintets in Maryland. A versatile crossover musician, Jacob was lead trumpet of the Wammy-award-winning bands Black Masala (world fusion) and Shamans of Sound (reggae). He is an active jazz freelancer and has performed at the Singapore International Jazz Festival and World Youth Jazz Festival; with James Morrison and Kitaro; and recorded with the Thomson Big Band.
 Dr. Dalager's compositions and arrangements have been commissioned and performed by groups across the country, including the Austin Symphony, Parkway Brass, St. Olaf Band, and Lyrica Chamber Orchestra. He was a finalist for the ASCAP Morton Gould Young Composers Award in 2011 and won Second Prize in the 2020 Robert Avalon International Competition for Composers.
Dalager holds a D.M.A. in music performance from Catholic University (2020), M.M. and Arts Leadership Certificate from the Eastman School of Music (2012), and a B.A. and B.M. in Theory/Composition and Trumpet Performance from St. Olaf College (2009).
Jacob lives in Las Cruces with his better half, Hannah, and charming twin four-year-old daughters, Halia Joy and Kaya Hart. Besides music, he enjoys cooking, hiking, traveling, craft coffee, home-brewing, meditation, Nintendo, and extreme knitting.